Belated Birthday Wishes to her Majesty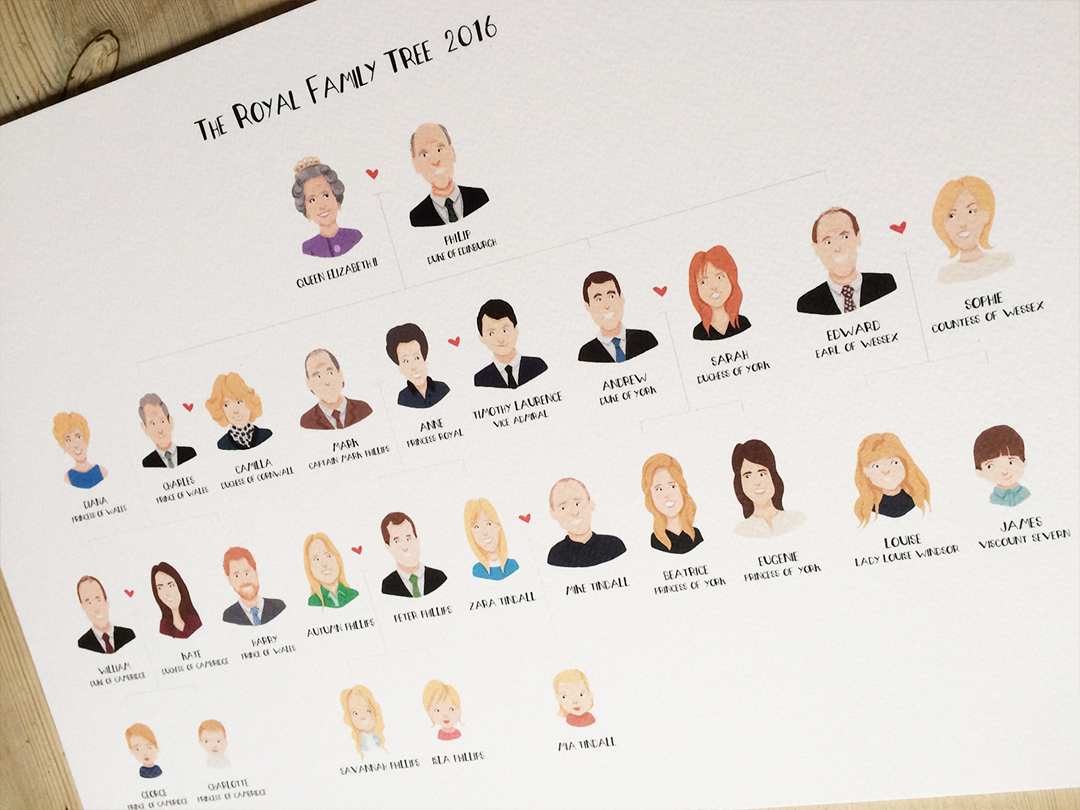 So a little later planned, I am excited to launch my newest project: The Royal Family Tree.
As a celebration of the Queen's 90th Birthday last week I am offering limited edition prints of my Royal Family Tree print with number 1 sent as a belated treat to the her majesty herself!! If you would like own one of these please visit my shop before they sell out!!
I am also pleased to announce that I am soon to be offering bespoke family tree prints so you can own one featuring your very own relatives!! There will be a competition for a chance to win one of these on my Facebook page very soon so hop on over to take a look if this is something you would love to own.