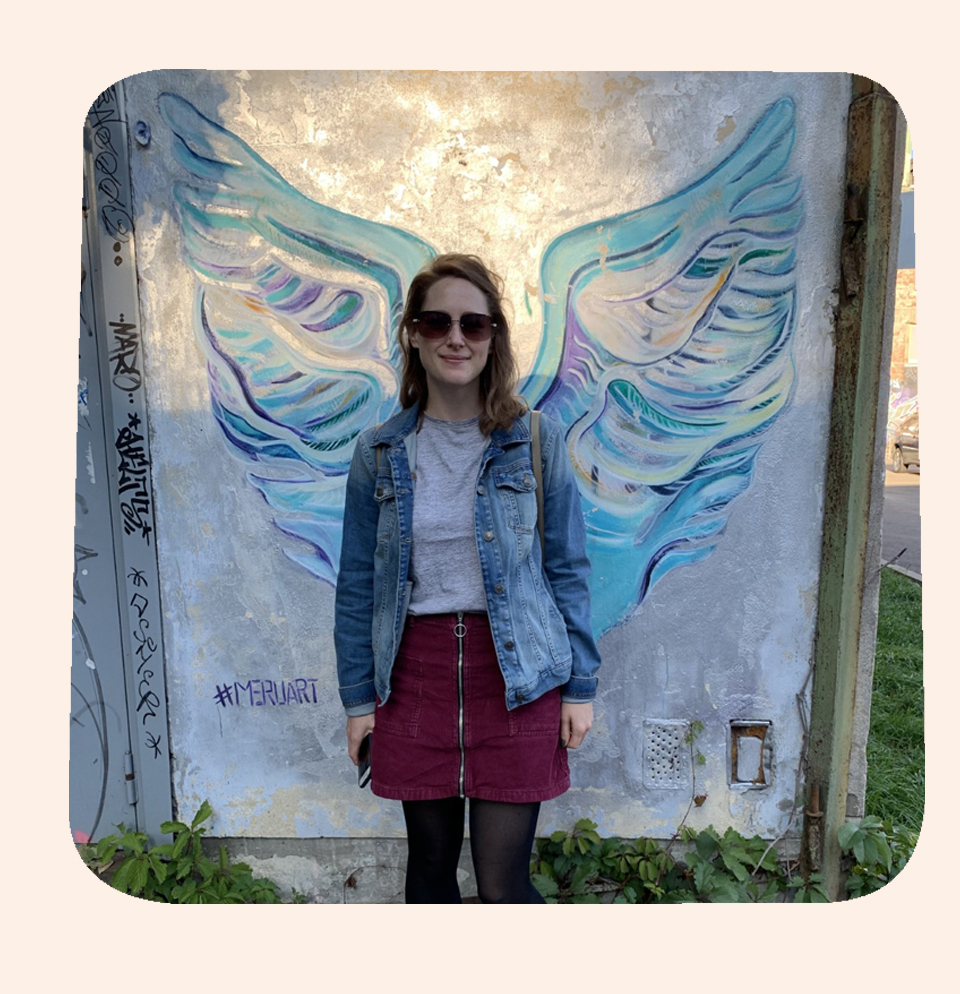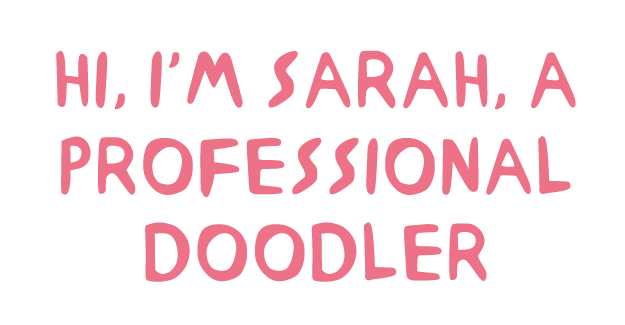 providing uplifting illustration and design for your ideas, stories and favourite humans.

I love listening to people and learning about that thing that makes them smile, whether it's a new business venture, a story or an awesome human or occasion in their life that they'd like to celebrate. If you're inspired by my portfolio and have an idea you'd like to discuss please send an email to greetingsfromsarah@outlook.com to outline what you had in mind. I look forward to hearing from you and getting creative together.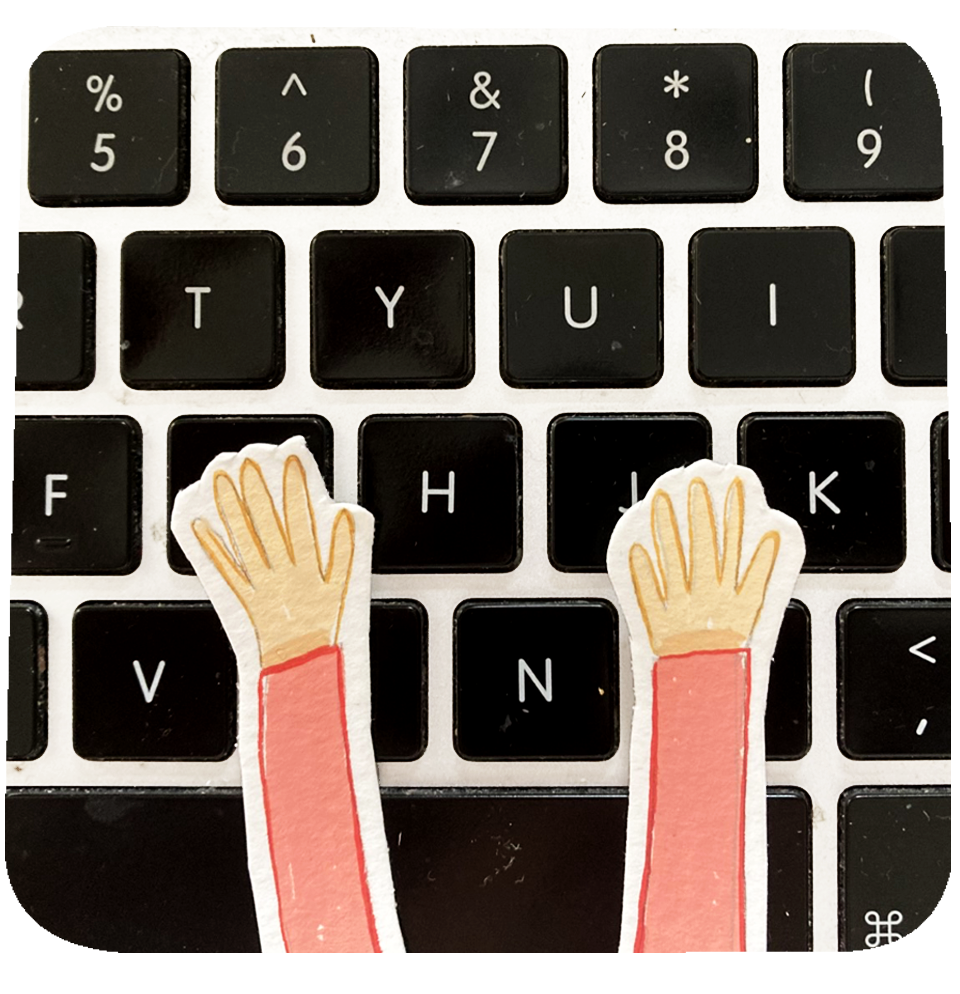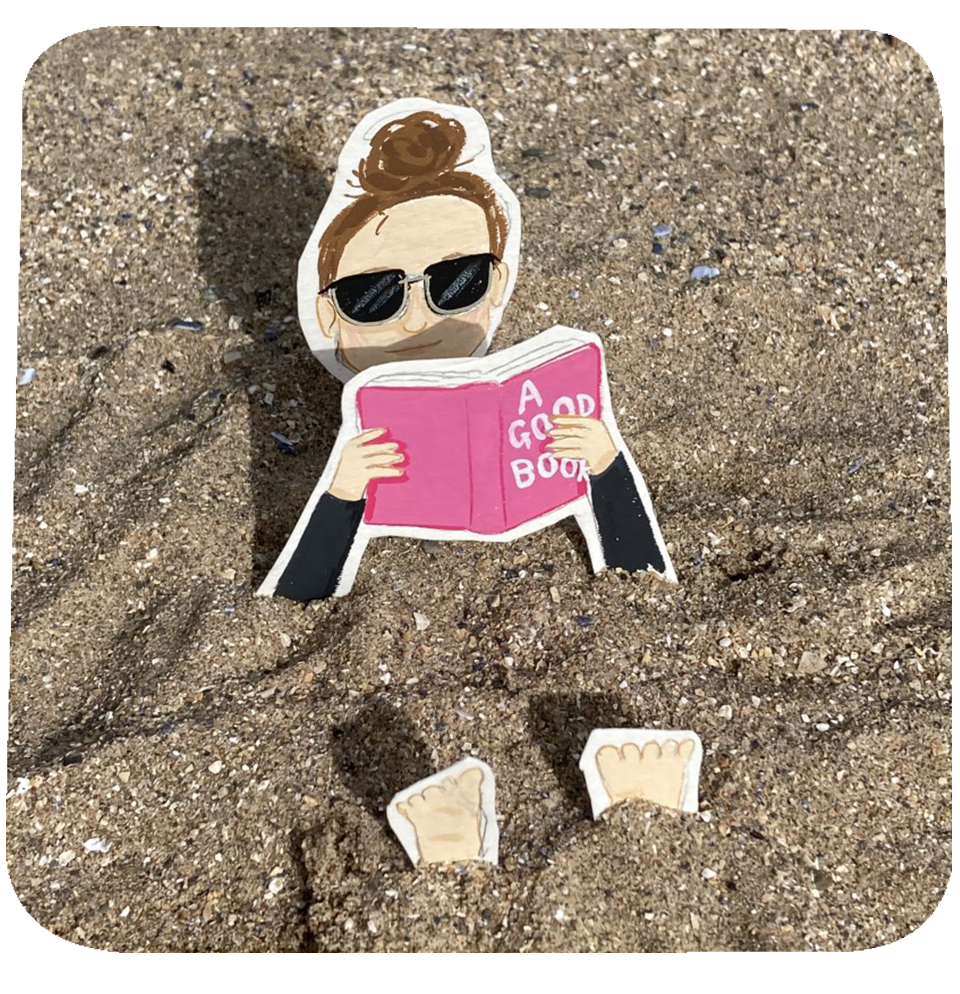 Always a keen doodler I was creative from a youngster. Funnily enough when it came to choosing subjects at school I chose drama and music because I thought I love to draw so that can always be my hobby. I realised my mistake when it dawned on me that I'm naturally quite shy, I don't have a musical bone in my body and art was what I wanted to do at school and in life. I worked all summer to catch up on the course work and have continued to choose a creative path since, moving on to study Illustration at Falmouth University.
After graduating I worked in design roles where I built up a good knowledge of the digital side of working. I moved to Australia and continued down the graphic design path enjoying a life of travel and lindy hop in my spare time. It was only when I moved back to the UK and on a grey miserable afternoon waiting outside the job centre that I decided to revisit my passion for drawing and embarked on freelance life!
Initially I was lucky to find a local part-time role as a Graphic Designer and I made some lovely creative connections whilst I built up my illustration business. Now, I work full-time as a freelance Illustrator/Designer and enjoy a varied creative workload (my favourite kind of workload) as well as continuing to sketch for fun!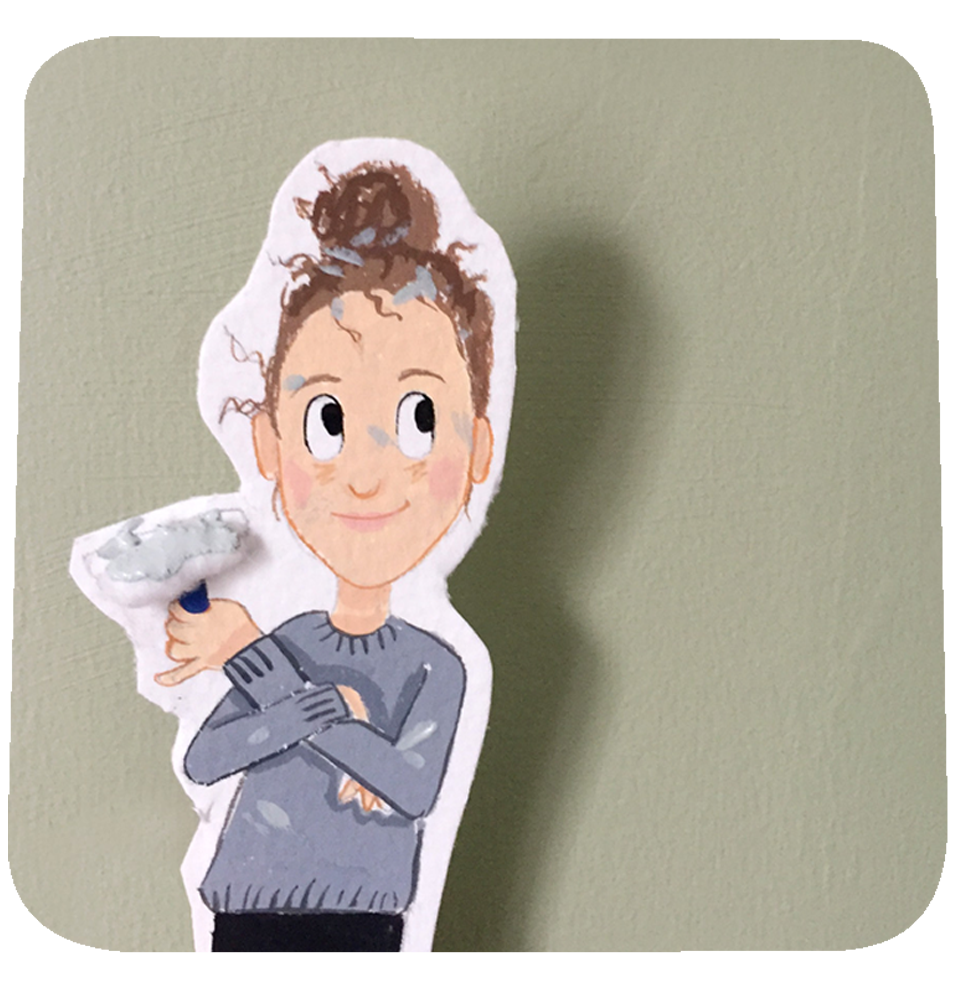 Here's a little look at some exciting stuff that has happened along the way…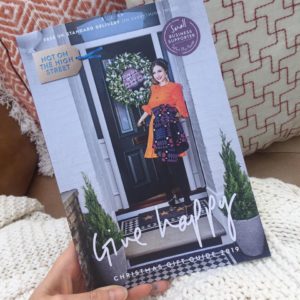 CHRISTMAS GIFT GUIDE FEATURE
I used to love looking through Christmas Catalogues when I was a youngster and never would have dreamed I'd be in one one day. This was a really great way to finish 2019!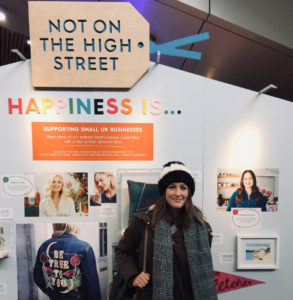 LONDON BRIDGE POP-UP SHOP
It's always been a dream to have my own pop-up shop in different locations selling cards celebrating the area so when I was given the opportunity to be part of the Notonthehighstreet Christmas Pop-Up at London Bridge station it was a real treat!!! Here's me looking as uncomfortable as ever in front of the camera.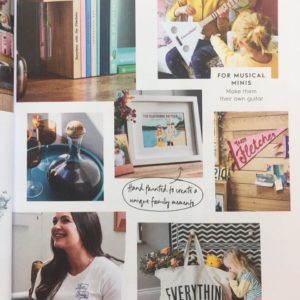 I PAINTED GIOVANNA FLETCHER, EEP!
I was so flattered to be asked to feature my product as part of Giovanna Fletcher's Christmas collection with notonthehighstreet. I had a lovely time paining Giovanna and her gorgeous family.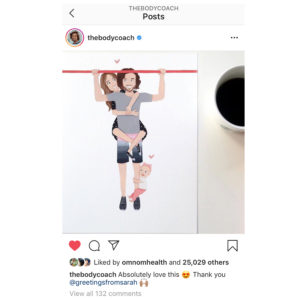 A LOVELY SHARE BY THE BODY COACH
So unbelievably excited that Joe Wicks aka The Body Coach kindly shared an illustration I did inspired by him and his beautiful family for a new Father's Day portrait style. Thanks so much Joe!! What an incredible difference you have made to my little business.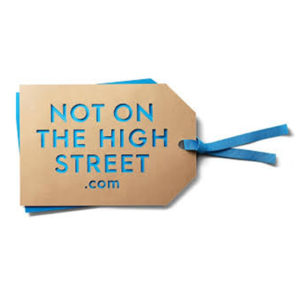 I MADE PARTNER, HEHE.
I'm so excited to now be a notonthehighstreet partner. It's such a compliment to be selling alongside such incredible creative businesses and has been such a wonderful platform to help increase exposure of what I do.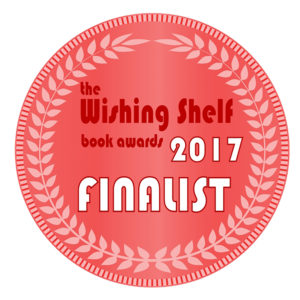 NANA DUCK – THE WISHING SHELF FINALIST
Nana Duck is a finalist in the 2017 Wishing Shelf book awards and was given great feedback and a 5* review! Any Stokie's who follow me it's a great read!!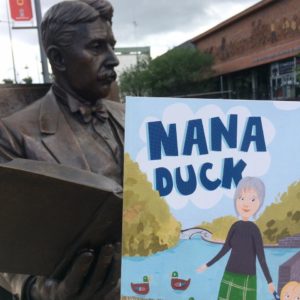 NANA DUCK MAKES THE FINAL FIVE
Nana Duck was one of only five finalists in the 2018 Arnold Bennett Prize! It's such an honour to be acknowledged in a competition local to where this lovely book was inspired by. Go Kathy!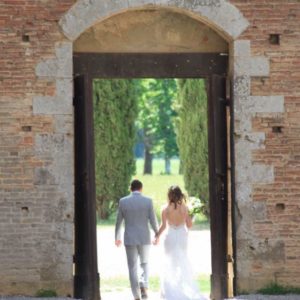 I GOT MARRIED
I know this isn't work related but it felt too special not to share.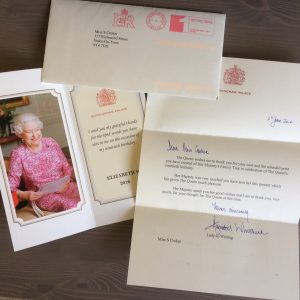 A LETTER FROM THE QUEEN
To celebrate the Queen's 90th birthday and launch my new Family Tree product I created an illustration of the Royal Family Tree at the time and send print number 1 to her majesty. I was super excited to received a letter through the Mail a couple of months later with the stamped from Buckingham Palace!!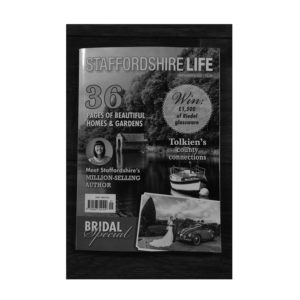 IN THE PRESS
Super excited to have a double-page feature in local magazine 'Staffordshire Life'.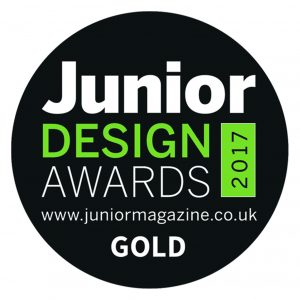 MILES AND MIA WINS SECOND AWARD
For a debut book by Author Michaela Alexander what an incredible achievement to be awarded a second Gold award from The Junior Design Awards for Best Baby/Pre-Schooler Book! Congratulations Michaela. Can't wait to work on book number two together.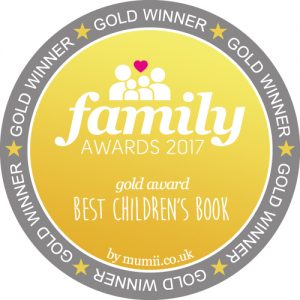 MILES AND MIA WINS AWARD
Miles and Mia A to Z book win's a Mumii Family award for Best Children' book 2017!!! MASSIVE congratulations to Author Michaela Alexander and the little stars of the book Miles and Mia. It was such a treat to illustrate this wonderful project!