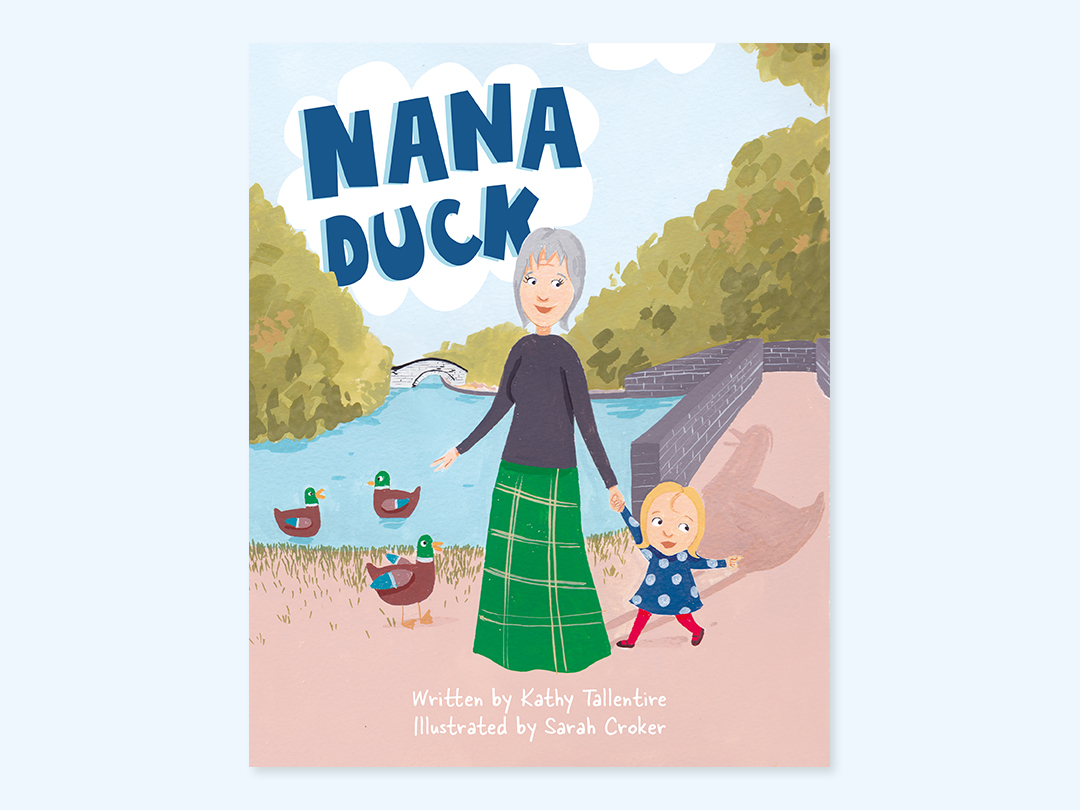 Over the past couple of months I have had the pleasure of working with local Author Kathy Tallentire on illustrations for her charming new story... Nana Duck.
The book is set in and around The Potteries (Stoke-on-Trent, England) and has a central storyline based on people calling each other duck. When moving to Stoke-On-Trent it was the first time I had experienced the use of 'duck' in a greeting and this has inspired a lot of my own work so I was delighted when Kathy got in touch to work on something that reflected a similar sentiment.
Whilst the story is set in the Midlands, it is bound to make you smile wherever you are from as it is a warm tale that celebrates the relationship between a granddaughter and her grandparents and the funny things that children pick up on.
To help with the publication of 'Nana Duck' Kathy has launched a Kickstarter campaign to help fund printing and promotional costs. There are some fantastic rewards including a book mark, a colour-in book, limited edition prints and even the chance to name the canal boat in the story!!!
If you are not familiar with Kickstarter, it's a wonderful site to help creatives bring their ideas to life. It's a great way to support smaller businesses grow and give them that initial boost to get their projects off the ground.
Please take a look here to find out more about the Kickstarter Campaign and wonderful awards on offer. You can also keep up to date with the latest 'Nana Duck' news at www.nanaduck.co.uk
Thanks for reading.