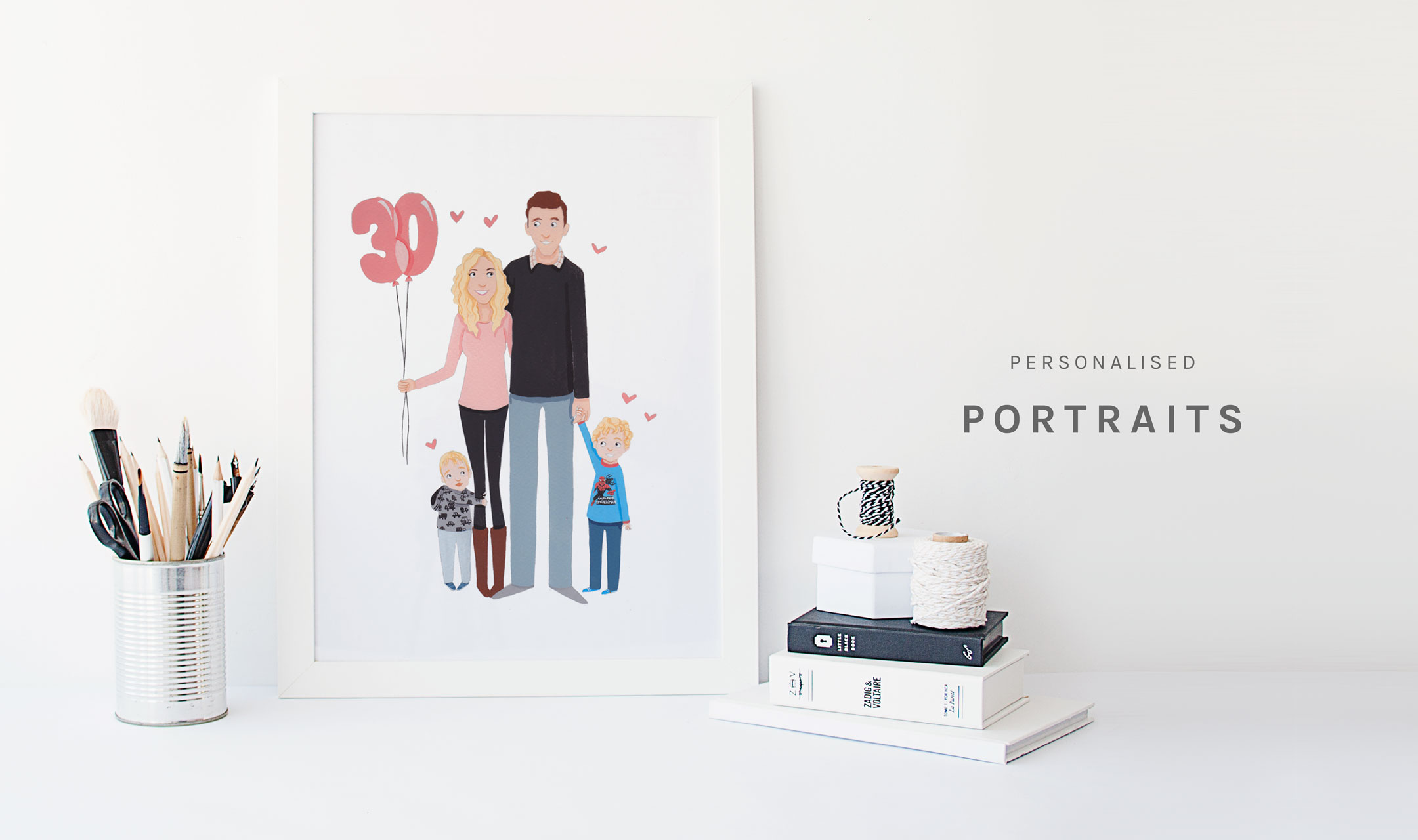 Sarah is not only so lovely, kind and extremely helpful but she is extremely talented and amazing at what she does! A family portrait went down an absolute treat for my Dads special birthday! A reaction that was priceless! Such a sentimental, detailed and fun painting to value always. Thank you Sarah! X
Amie Jefferson
Sarah did a family portrait for me as a gift and it was absolutely beautiful. She really captured each of their features and put in all the little details I asked for. They loved it and there was even some happy tears!! It was so good that I've already ordered some more sketches! Thanks Sarah!!
Natasha Whenham
My husband ordered a framed portrait from Sarah for our 1st anniversary and it is just gorgeous. The detail is incredible, and it is beautifully drawn. We would highly recommend Sarah, both with the process of personalisation and ordering of the portrait, and for the end result which is a lovely keepsake. Thank you very much again! X
Giannina Miller
Personalised Family Portraits
My illustrated family portraits make a wonderful gift for a special occasion or a treat for yourself to display in your home. All portraits are hand-painted using gouache on watercolour paper and are supplied with backing board in cello sleeve or for an extra special gift can be supplied framed. 
These are currently available in two sizes and not limited by templates can be customised to your liking with your favourite outfits, kid's toys or special message for example. Backgrounds can also be added making this an ideal gift for a new home or a location wedding. Looking for a keepsake for an upcoming event they are also great for stag do, hen nights and big birthday celebrations, the possibilities are endless to make this your own!
As each portrait is hand-painted please allow a minimum of a month turnaround time for your order. You can place your order using the link below. Alternatively please
get in touch
for more information and to check availability. I look forward to hearing from you.
To start your lovely project